Debt Assessment
A credit report is generated to help the client to understand their debt situation. All clients are taken through a budgeting process to determine their debt to income ratio. Clients are also advised on how to cut back on non-essentials. They are also prompted to start paying off debt as quickly as possible and are advised on what debt to prioritise repaying off first and where relevant, to use additional income to overcome their debt quicker.
Debt Management
Debt Management is the solution most proposed for consumers who have a fair amount of debt and are finding their budget constrained by this, but are not necessarily over-indebted. Effective management of debt can prevent an individual from becoming over-indebted. On average IDM provides free and partial advice to 15 000 consumers each month and provides them with budgeting tools, credit reports and financial education.
Debt Counselling
Debt Counselling is the remedy that is best suited to individuals or couples who are over-indebted and struggling to make regular monthly payments towards their debts. Debt Counselling is a legal process that assists customers in repaying their debt by allowing the debt counsellor to renegotiate the terms of the debt repayment with the consumer's credit providers which brings their repayments in-line with their affordability and strips out costly fees and reduces interest.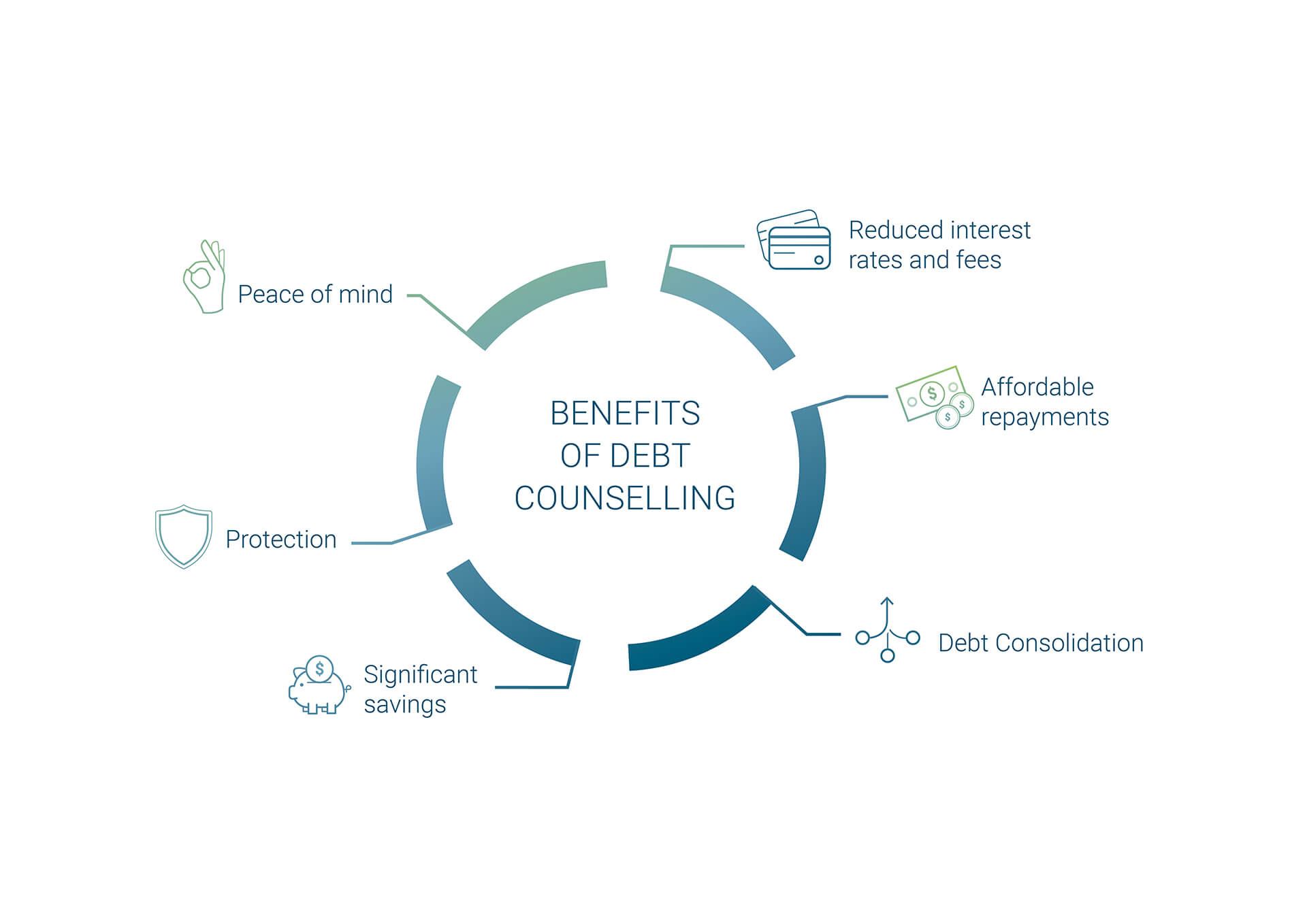 Insurance Reviews & Financial Planning
Financial planning services and insurance reviews can be carried out for consumers who have a small amount of debt but need to free up additional cash flow for day to day living. IDM offers a comprehensive range of life and non-life insurance products as well as Financial Planning services, under the guidance of our in-house Certified Financial Planners. As part of the IDM debt management process, all clients undergo an Insurance Review to ensure that they are correctly covered at an affordable premium.
Credit Repair
By analysing data from up to four credit bureaus and representing it in a simple, but powerful comparative report, individuals will have a clear picture of their credit worthiness, account activity, and potential trouble areas.

This type of credit analysis helps consumers to identify phenomenal opportunities they never knew they had. Instant, online credit reports with financial management tools form part of the credit repair offering, to help improve, monitor and protect clients' credit status.
Financial Education
Financial education is at the heart of everything IDM does and carries through into our interaction with our clients, whether it is explaining how interest rates work or reaching them to budget. A large part of our education happens through our client portal, where we are able to present clients finances to them in a simple, easy to understand visual format. Whether through our corporate partners or through our own newsletter or online channels, we provide free financial education to South Africans. Our educational content ranges from how to get out of debt to building a financial plan.