The Best in Advanced Business Expertise
IDM has a highly experienced senior management team, with on average over 20 years' experience combined across the entire financial sector value chain. They have specifically been targeted for their entrepreneurial spirit and ability to drive sustainable revenue, while applying best leadership and business practices. This team also oversees highly committed operational support staff.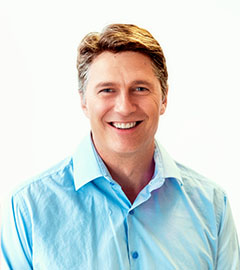 Mark Finlayson
CHIEF EXECUTIVE OFFICER
Mark joined The IDM Group on 1 November 2018 as the Group CEO.
Prior to joining IDM, he worked within the FirstRand Group for over 13 years during which he served as CEO of DirectAxis and WesBank Motor.
Earlier in his career Mark also worked at Mweb; Rabobank International (an investment bank in the UK) and Richemont International where he worked in both the London and Geneva offices.
He graduated from UCT with a B. Business Science Finance degree and went on to obtain a CA qualification with Deloitte and Touche in Cape Town and New York. Mark also successfully completed his CFA qualification in 2002, but is no longer a charter member.
In his "free time", he loves being outdoors and enjoys spending time with his family.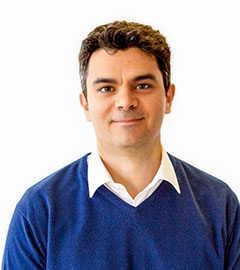 Chris nel
CHIEF OPERATING OFFICER
Benay Sager joined The IDM Group (IDM) as Chief Operating Officer in September 2013. Previously, he was an Associate Principal at McKinsey & Company, a global management consulting firm, where he worked for six years.
While at McKinsey, Benay primarily worked on Strategy and Operations projects in Financial Services, Energy, and Mining industries across three continents. Prior to that, Benay worked in the USA in a variety of industries, including paper, electronics, and biotechnology.
Benay's educational background includes a Master of Business Administration, Ph.D. and M.S. in Mechanical Engineering, all from the Georgia Institute of Technology In Atlanta, GA, USA. As part of his Ph.D. work at Georgia Tech, Benay was involved in the development of 3D printing technologies for healthcare applications, for which he was co-awarded a U.S. Patent.
Benay Sager is responsible for managing all operational aspects of IDM, is a key member of the executive team and provides vision, direction and management to ensure that all operational controls, administrative and reporting procedures are in place.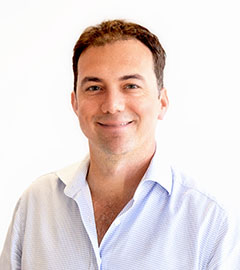 James O'Haughey
CHIEF FINANCIAL OFFICER
In 2000, James O'Haughey Chief Financial Officer of The IDM Group (IDM), graduated from the University of Stellenbosch in South Africa with honours in accounting. In 2003, James qualified as a Chartered Accountant at the South African Institute of Chartered Accountants (SAICA). After completing his articles at Deloitte in Johannesburg in 2003, James went on to do a 3 month secondment with Deloitte in New York.
From 2004 to 2011, James went on to further his financial career in London by gaining work experience across industry at various corporations such as Barclays Capital, CP Ships Limited and Logica Limited.
Over the years, James has acquired a wide breadth of financial experience including process development & improvement, financial accounting & reporting, project management, taxation and treasury management. James has also gained wider experience outside of finance, including client account management, business development and IT product development.
Before joining IDM in 2012, James worked for TradeStream, a software development company providing services within the South African retail sector, as a client account executive. James has strong technical expertise, coupled with problem solving and analytical skills, as well as excellent communication and interpersonal skills.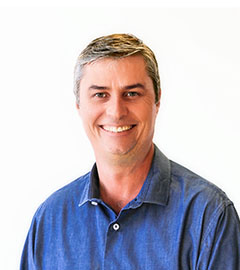 Gary Light
CHIEF INFORMATION OFFICER
With over 12 years banking experience, Gary Light started off his career as a clerk in the banking industry in July 1995 and quickly progressed to an operational controller, personal banker and in 2001, a business analyst. Over this period of time, Gary light was part of various Interbank Project Groups and dealt extensively with the South African Reserve Bank (SARB) Directive Projects.
In December 2001, Gary Light joined the Card Industry and operationally managed the conversion of various card systems. In 2006 and 2007, he was Chairman of the Association of Bank Card Issuers (ABCI) Chargeback Sub-Committee, where he aimed to stabilise the chargeback department by developing optimising projects.
Gary Light has gained vast experience in the banking sector ranging from product management, sales (retail and personal banking), business analysis, project management, accounting (reconciliation of numerous suspense accounts), leadership, operational management (budget, process and risk management), compliance and business re-engineering.
In November 2008 Gary Light joined The IDM Group (IDM) as Head of Operations and now fulfils the role of Chief Information Officer. He has optimised the business unit's performance on 3 levels namely process, people and systems and is constantly finding new and improved ways of doing business.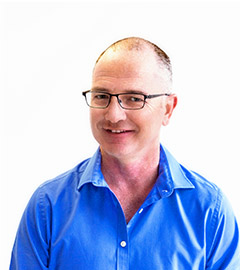 Marc Nauman
NEW BUSINESS DEVELOPMENT DIRECTOR
Marc Naumann joined IDM as an operations manager in April 2011. In 2013, he changed positions to fulfill the role of Business Development Director, where he was responsible for identifying new workflow procedures and business trends aimed at improving business operations.
Prior to working at IDM, Marc Naumann gained 14 years of work experience in the financial services industry and 8 years in sales and retail.
In 2001 Marc Naumann graduated from Henley (UK), where he completed a Management Development Programme, focussing on economics and business areas such as information and operations management.
Marc Naumann now plays an active role at IDM as New Business Development Director.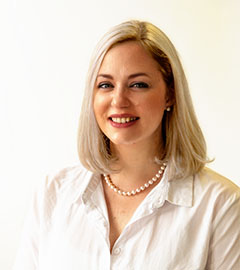 Samara Basson
INNOVATIONS DIRECTOR
Samara has diverse work experience connected by the thread of technology. She started her career doing project work for Deloitte in Cape Town, from there she spent many years managing the operations of a software development company followed by a role as General Manager at an IT infrastructure support company who cater for the medical industry.
In June 2013 Samara joined Intelligent Debt Management and has been responsible for several projects which contribute to the development and expansion of the business.
Samara holds a Masters of Business Administration (MBA), focusing on strategic brand management, organisational development and innovation, from the University of Cape Town's Graduate School of Business. Previous qualifications include an Honours Degree in Consumer Science from the University of Stellenbosch and Project and Business Management Diplomas.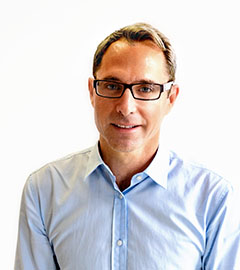 Saul Allardice
CHIEF COMMERCIAL OFFICER
Saul joined the IDM Group as Chief Commercial Officer in January 2017.
He has over 20 years' experience in the financial services and healthcare industries, with the vast majority of that time spent in general management positions with a focus on servicing, operations and building and managing large teams.
Previously with Discovery for over 20 years, Saul has held a number of senior leadership positions including starting and heading up their Cape Town office for over a decade, assisting Discovery with their initial foray into the US and creating and heading Discovery Healthy Company which offers wellness solutions to corporate employers and their staff.
Saul has acquired a great deal of knowledge and expertise in successfully building and running large teams, delivering exceptional customer service experiences and developing innovative products and solutions.
Saul's educational background includes an MBA from the University of Cape Town's Graduate School of Business including several credits from North-Western University's Kellogg School of Management in Chicago, an honours in Industrial Psychology from the University of Witwatersrand and a Bachelor of Commerce from his home town at the University of Natal, Durban.
Saul is responsible for diversifying and growing IDMs revenues. This includes growing IDMs broader financial services and product offering with a particular focus on insurance products as well as the corporate market.